Bio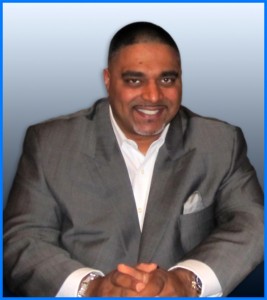 From the moment Carlos Oberoi entered the studio, he was a natural at making sounds mix into each other. At his debut studio session he was mixing beats, laying down voice tracks and recording a remade version of the Sugar Hill Gang's"Rapper's Delight", he was eight. At fourteen, taking his Technics 1200`s(which his mother made the sacrifice to get them for him), he set up a personal studio in his bedroom. For Carlos, it was inevitable that his childhood pastime would spin itself into a lifelong career. Note: 33yrs later Carlos still owns the original Technic 1200`s his mother bought for him. 

Setting his sights high from the onset of his career, with his Bestfriends brother Jason Boston they formed C&J, Carlos began playing at high school dances, and entering DJ competitions. Quickly recognized for his talent, the "rookie" in the industry was recruited by the popular "Cosmic Crash Crew" in 1985.Alongside his crew, Carlos played at high schools, colleges and universities across Ontario, allowing him to master the art and technique of spinning the wheels of steel. The early exposure eventually lead to Carlos' teaming up with Toronto's foremost DJ crew "TKO Sound Crew"(inducted into Canadian DJ Stylus HALL OF FAME IN 2008) , making him the youngest member of the prominent crew in 1987. Constantly delivering crowd-pleasing sets, he built his reputation and name. With ease, he extended his reach past university parties and charged onto the nightclub scene. There he began playing at well established and much frequented Toronto nightclubs including "Falcon's Nest" and "Heavens" where he further crafted the art of mixin beats and began M.C.-ing parties. 

By 1990, Carlos' ambition and drive took him in a new direction. His decision to expand from DJ-ing and MC-ing to promoting his own parties spawned a new era for Toronto's urban nightclub scene. With his two former partners Doran Major & Lloyd Exeter, Carlos established Toronto's leading entertainment company, Major League Sports & Entertainment. Major League defied the club-promoting scene and built an empire that still exists today, on a smaller level catering to the over 30 crowd, now under the new label, Carlos Promo. Starting out small, Major League began hosting "Jaguar Sundays" & "Studio 69 Saturdays" once a week. They developed a strong following and loyal clientele placing them in a class of their own. Gradually the weekly events transitioned into four nights of partying subculture setting in motion a new era for the Toronto nightclub scene. Major League immediately became known for its trademark First Friday's at the "Top of the CN Tower" and New Years Eve at the Skydome(14 straight sold yrs). In 1996 Major League stormed New Orleans as they hosted the first of many Major League Superbowl events with NFL Star Bruce Smith. Two years later in 1998, Carlos' drive compelled him to take that venture to the next level at Superbowl XXXIII in Miami, by including Future SuperBowl Champion and MVP NFL Star Ray Lewis to the roster of celebrities. Superbowl and partying reached new all time levels! The event has since turned into a signature affair attracting athletes, celebrities and fans from afar. 

Major League took the urban world by surprise and grew quicker than the trio ever imagined. And as life's demands became more strenuous and placed added pressure on the group, they inevitably decided to part and go their separate ways, each pursuing their own personal venture. However, for Carlos, Major League was not only his passion, but also an establishment he was fully committed to. Assuming all the responsibilities was an easy decision to make. Currently he is the president of Major League Entertainment, now known as Carlos Promo. He continues to run the company, managing multiple personnel, administration and marketing events. And after successfully running and co-owning Studio 69/Savannah Lounge(13 years), Carlos continues to put his entrepreneurial skills to test. Although his passion for music has been the driving force to his success, Carlos continued to pursue other avenues and in 2001 took on a new venture. Carlos owned and operated "Carlos Auto Spa" formerly Hendersons Car Cleaning, a car detailing business in the heart of downtown Toronto. The business caters to resident and visiting NBA, MLB and CFL players, as well as services clientele residing in the Greater Toronto Area and surrounding locals. In his first year he made it into one of Toronto`s well respected magazines Toronto Life magazine in which Carlos Auto Spa was picked Best of the City by it`s readers. This honor makes Carlos Proud. Carlos Auto Spa has also had articles in the Toronto Star and Toronto Sun and not to mention a special news piece on Global News & CBC News. 2007 Carlos introduced a new concept which has never been done before in Canada, Carlos introduced a new service to his Auto Spa. "A Barbershop" inside Carlos Auto Spa, this concept of getting your car washed and getting your hair cut under the same roof, is a concept which Carlos felt couldn't  loose. Carlos Sold the business after 8 yrs for a profit. In 2009 Carlos got involved with 416Cruises as VP of Operations. Carlos was able to increase sales by 25% in the first year. In 2010, Carlos was bought out, for yet another profit. He joined the family business Equity Builders in 2010-2016, where he was the Head of the Sales Department (over $30 million in sales), and led the company with all its Marketing and Event/Seminar Planning.  As of February 2016, Carlos has made the decision to pursue his passion of 30+ years full-time, planning Corporate and Nightclub Events under the brand Carlos Promo. In September 2016 Carlos teamed up with Lennox Lewis(Olympic Gold Medalist/Undisputed Heavyweight Boxing Champion of the World) and Dwayne De Rosario(4 Time MLS Champion/Canada Soccer Ambassador) to form an Entertainment and Experiential Company called Champions Lifestyles. With over 80 years combined of successful sports and event management, Champions Lifestyles is gonna change the way Toronto does Entertainment.
Carlos easily adapts to this new position as with all projects he undertakes, due to a host of skills previously accomplished and continuously being developed. From building excellent business relationships with corporate clients such as Bacardi and Skydome; celebrities like NBA Super Star Shaquille O`Neal, Elton Brand, Jamaal Magloire and Actors Jamie Fox, Morris Chestnut, Boris Kodjoe and Russell Peters; and most importantly his patrons, to training for the Toronto Police Force, attending crash courses at Ryerson University, DJ-ing for WBLK 93.7 in Buffalo and producing a number of radio commercials and DJ Carlos & Starting From Scratch Annual DJ Charity Golf Tournament . All augmenting the existing talents he possesses. Over the years, through joint ventures, collaborations and outstanding use of his entrepreneurial expertise, Carlos has built his credibility and well established relationships, while promoting successful and safe events. Striving to entertain, ensuring clientele safety and constantly building strong business relationships is the essence of his character. This will always ensure that no matter what role or career path he chooses, Carlos will always continue giving the people what they want and desire "the best".


Carlos' Tweets